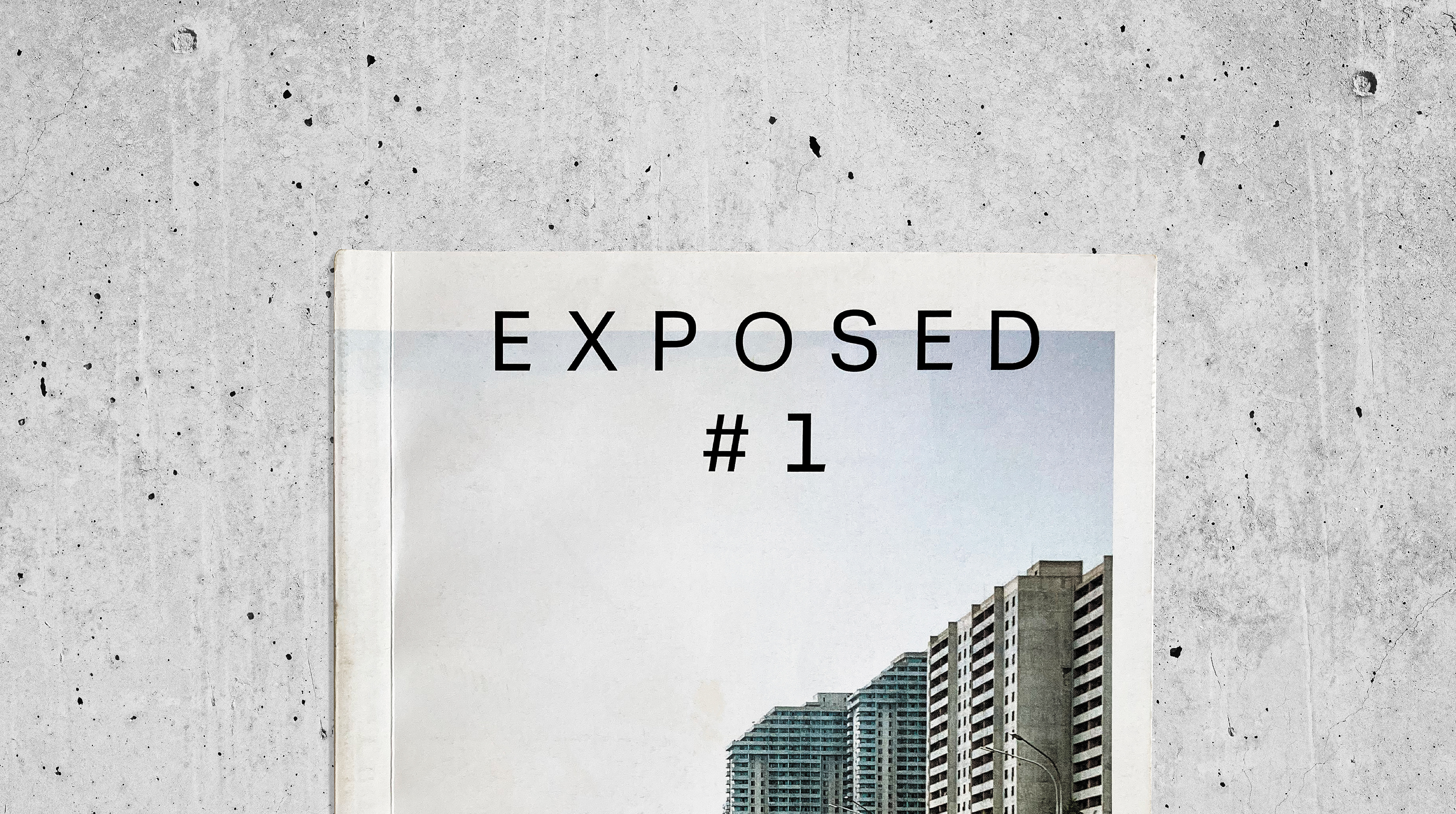 Exposed is a magazine about my other creative outlet; street photography. It features an interview and photo-feature of Michal Huniewicz, a man who took a trip to North Korea and brought a series of photographs back with him, at great personal risk. It was extremely interesting talking to him about his experience there, it is such a morbidly fascinating place.
I also wriote two articles and featured a London based street photographer known as @Rawstreets as well as designing the typeface for the publication.
The jarring aesthetic of the typeface, and subsequently ther layout of the magazine, is meant to portray the minefield one has to walk as a street photographer with themes such as ethics, the law and, especially in Michal's case, your own personal safety.